Save now and complete our 30 second quote form
Optimove Your Gold Coast Removals Company
Looking for Removalists Gold Coast who provide not only superior service but do so for exceptional value for money rates?  Optimove Furniture Movers is a Gold Coast based furniture removals company who excels in meeting customer needs.
Please give us a call on 1300 400 874 and will quickly address any questions you may have.
Why We Are the Best Gold Coast Removalists…
At our professional removalist company, we believe that we are truly the best Gold Coast furniture removalists – and we back this up by providing the highest standards of services and a full range of removalist services to Gold Coast residents and businesses…
Exceptional and Unbeatable Customer Service
All staff at our family-owned and operated business strive to provide the highest level of customer service. As the best removalists, we aim is to please and our customer reviews attest to our success in achieving this.  One of our most commented upon services is the provision of a direct contact number (a mobile number) of the Team Leader who would be responsible for your home or office move. Being able to talk directly to the person in charge of your move at any time can be a lifesaver.
A smaller but also greatly applauded service we provide is bringing you a cup of (probably well deserved and well needed) take-away coffee when we arrive to start loading your belongings…
Flexibility in our Services
As red carpet Gold Coast removalists we offer a full range of services for customers seeking the most painless of moves.  We also understand that some customers have a strict budget and/or prefer to stick to a predetermined budget limit.  For this reason, our services are very flexible – allowing the customer to choose exactly which service you want.
If you don't want to lift a finger we will pack and move all your goods, and unpack to help you settle into your new home quicker.  For business customers, we will make sure that your staff is back to work as quickly as possible. Our full-service packing and unpacking include dismantling and reassembling any items that require this service.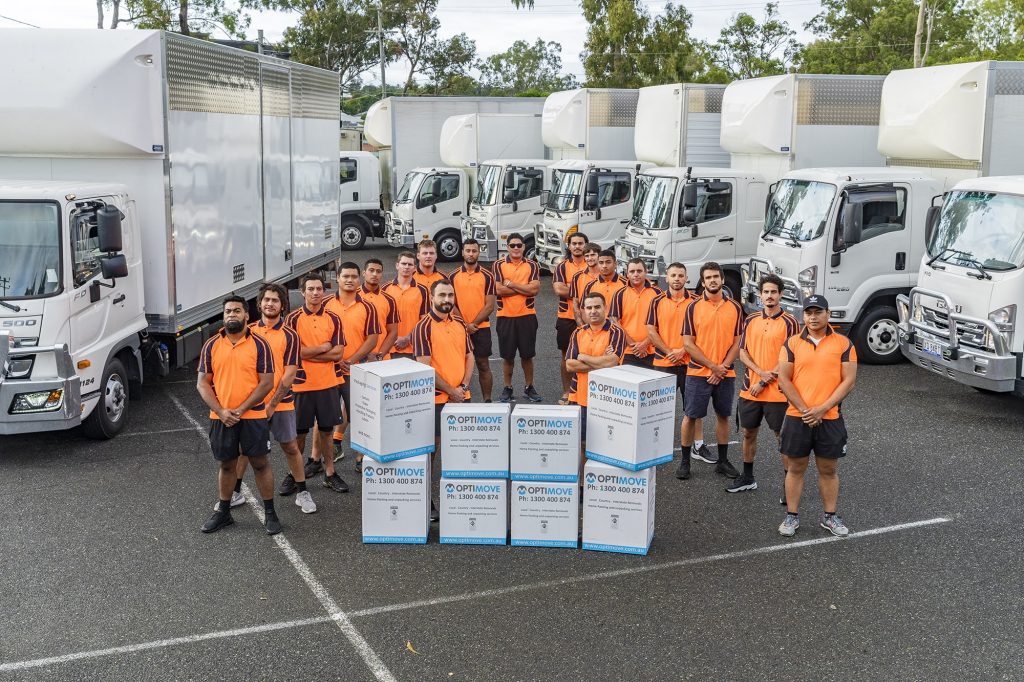 For those customers not seeking full service, we provide Premium boxes for you to pack into.  We do need a $5 deposit per box but this will be refunded to you once we receive the Premium boxes back from you.
As said, our packing and unpacking services are totally flexible, choose full packing or just packing of certain items, and whatever level of help you would like with unpacking too.
Short & Long Term Storage Solutions
We are a full-service moving company. We can help you to plan your move, safely pack all your belongings, disassemble your furniture, move your belongings into storage, and then move and reassemble your furniture into your new home.
We treat every item with the utmost care as if it were our own.
Whether you have renovations planned, have outgrown your home, or are downsizing, Optimove makes storage easy.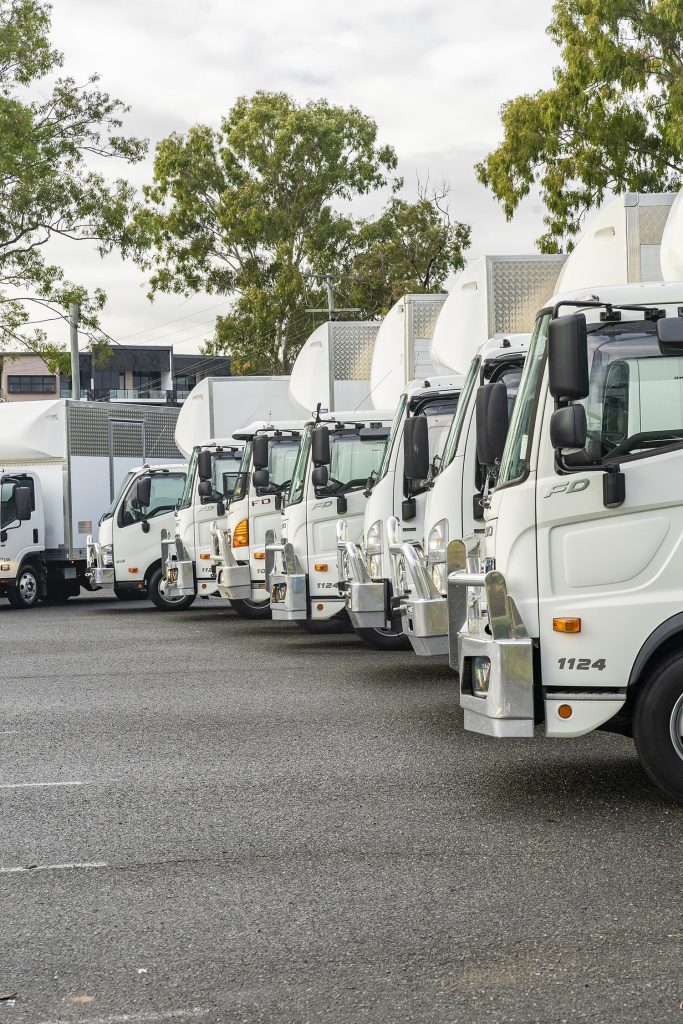 Trustworthy and Dependable Gold Coast Removalists
Your Gold Coast move won't be delayed through the fault of Optimove staff or vehicles.  Why?  Our staff is permanent full-time employees – we do not rely on the local backpackers!  Our vehicles are company-owned and we take good care of them.  Finally, we are a professional Gold Coast furniture removalist with highly experienced staff and management, all working to ensure that your move is professionally executed to the highest of removalists' standards.
Expert Gold Coast Office Removalists
Optimove are your professional office removalists, local and interstate. Moving to a new office or business does not have to be difficult. Our removalist team is an expert at moving office furniture and equipment, and we take care of every detail. With our superior red carpet treatment and personalised service, you will be able to limit downtime (if any at all) and discard your worries and concerns.
Packing & Unpacking Services
Every move is different – which is why we offer flexibility to work around your needs, and can tailor a package to suit you.
We can either help with packing and unpacking for the following:
Your entire home
A single room
A few big and bulky, fragile items
Packing only
Unpacking only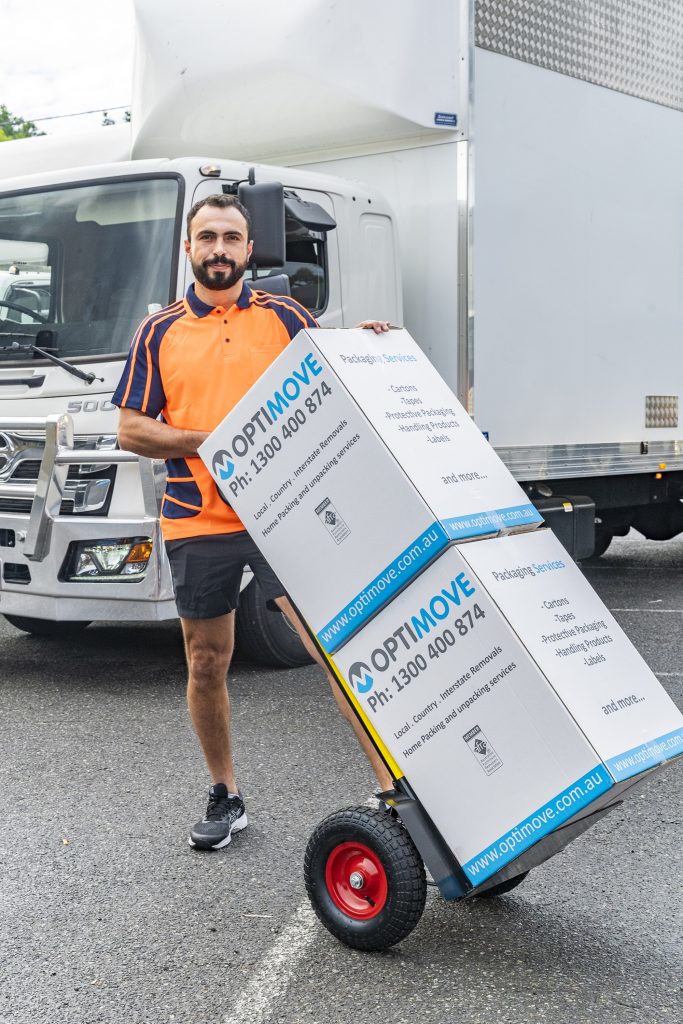 Our professional packing team carefully and securely pack all your belongings.
We only hire full-time, permanent staff members. Our team is reliable and trustworthy. You can relax while they are handling your expensive and valuable items.
We can also provide Premium boxes for your move if required.
Gold Coast Furniture Removalists – All Gold Coast Suburbs
If you live in any one of the 81 Gold Coast suburbs we would love to help you with your move either within Gold Coast or to or from the Gold Coast region.  Our local removals Gold Coast service area includes the area from Hope Island to the north, down to Coolangatta to the south.  We also help residents and businesses in the Gold Coast Hinterland including areas such as Mount Tamborine and Numinbah Valley.
If you are looking for Gold Coast local movers there is more information for you on our website.
If you are planning to move interstate to or from the Gold Coast there is more information on our Interstate Removalists Page.
Gold Coast Interstate Removalists
In addition to our Gold Coast local removalist services, we are also an interstate removalist company. Some of our interstate and long distance removalist destinations we offer in the Gold Coast are:
Gold Coast To Sydney Removalists
Gold Coast To Melbourne Removalists
Gold Coast To Sunshine Coast Removalists
Removalist Gold Coast To Townsville
Gold Coast To Hervey Bay removalists
Gold Coast To Rockhampton removalist services
Furniture Removals Costs with Optimove
Information about furniture removalists costs with Optimove are available on our website.  All our rates and charges are provided as part of our Open Pricing Policy – another reason to select Optimove as your Gold Coast removalists…
Contact Us at Optimove
Optimove removalist Gold Coast office is based in Surfers Paradise and our business hours for bookings and administration are 8 am to 6 pm Monday through to Friday and 8 am to 4 pm on Saturday.  Naturally, our packers, loaders, and drivers often work around the clock and are available seven days of the week to do so.
To speak to one of our friendly customer representatives please phone 1300 400 874 or you can click on the Contact Us at the bottom of this page.


Select the best Gold Coast Furniture Removalists – Optimove for Superior Service at an Amazing Value for Money
Need more information ?
Contact us today