Save now and complete our 30 second quote form
Sydney to Canberra Removalists – Quality Removals
Removalists Sydney to Canberra
Are you thinking of moving house from Sydney to Canberra? Optimove are ready to get you on the road and settled in today! We offer packing and wrapping services, furniture assembly and disassembly services, and high-quality, fully insured removalist services for interstate moves in Australia.
Whether it's a full house move, a full apartment move, or even a workplace or office move, we're the reliable removalists Sydney to Canberra team waiting to help make your moving experience the best it can be.
Things to consider when moving to Canberra from Sydney
While it's true that Sydney and Canberra are both Capital Cities in Australia, there are some glaring differences between the two. Suppose you're a true Sydney lover that's relocating to Canberra for work purposes. In that case, you'll be delighted to hear that these differences are subtle in culture and lifestyle, but monstrous in an overall sense.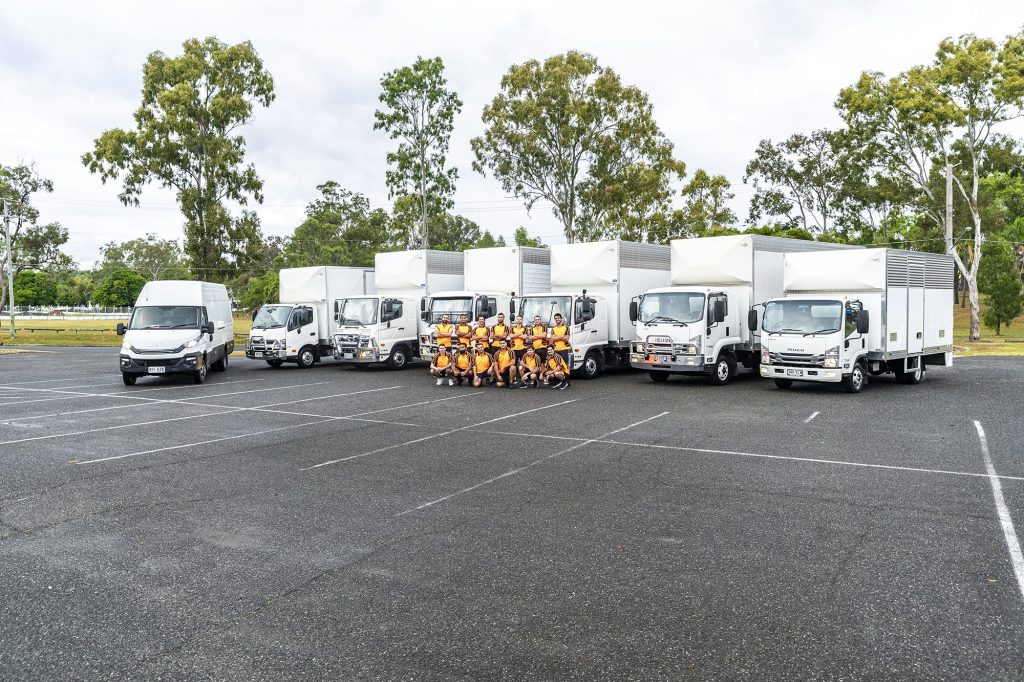 For a start, Canberra ACT is much more affordable than Sydney. Junkee reports that the cost of living in Canberra is 15% cheaper than in Sydney. That's huge!
Another benefit to living in Canberra is that it has a high average salary. That's thanks to so many great executive job opportunities in value-driven fields. Canberra is a highly educated city with some of the best educational facilities in Australia. Given that the student population is so high, you can also expect a very well-educated city when you move to Canberra, and that age range means there's a vibrant nightlife, just like Sydney.
The biggest thing to consider when moving from Sydney to Canberra is the distance. Canberra is almost 300km from Sydney – so it's not too far away from your loved ones if you're planning to visit. However, that distance equates to a good 3+ hour drive if traffic is light, so while it's a nice short distance for a holiday, it's a very long distance in terms of moving house.
The distance between Canberra and Sydney is one of the main reasons we recommend using a professional furniture removalist company for your interstate house move. You'll want someone who can safely get your belongings to your new home in an efficient, skilful manner!
Top-rated Sydney to Canberra Removalists
Optimove have over 1,000 happy customers giving five-star reviews on Google and another 200+ on our Facebook page. You can trust the removalists with real experiences from real people. Why not jump the queue and give us a call for an obligation free quote today?
How much does it cost to move to Canberra from Sydney?
There are many costs associated with an interstate move in Australia, and the team at Optimove understands how quickly they can creep up! That's why we charge a fair rate, priced by volume on Australian interstate moves instead of charging for the hours on the road.
We have no hidden fees and no nasty surprises. We're the Sydney removalists you can trust.
Short & Long Term Storage Solutions
We are a full-service moving company. We can help you to plan your move, safely pack all your belongings, disassemble your furniture, move your belongings into storage, and then move and reassemble your furniture into your new home.
We treat every item with the utmost care as if it were our own.
Whether you have renovations planned, have outgrown your home, or are downsizing, Optimove makes storage easy.
Packing & Unpacking Services
Every move is different – which is why we offer flexibility to work around your needs, and can tailor a package to suit you.
We can either help with packing and unpacking for the following:
Your entire home
A single room
A few big and bulky, fragile items
Packing only
Unpacking only
Our professional packing team carefully and securely pack all your belongings.
We only hire full-time, permanent staff members. Our team is reliable and trustworthy. You can relax while they are handling your expensive and valuable items.
We can also provide Premium boxes for your move if required.
Container Removals
Optimove provides an unmatched capacity to move containers between Canberra & Sydney. Our container removal service is your best choice to make sure your move is organised in your own time and that the cost of it is kept to minimal. Professional interstate removalists at Optimove will ensure your container arrives safely on time. We will keep you posted during the whole relocation steps.
Get a free quote now for your Sydney to Canberra 
Moving from Sydney to Canberra with us at Optimove means you will have the highest and quickest level of service. We provide excellent value for money for your removalist needs; please call us on 1300 400 874. Our professional removalists will get you there.

Need more information ?
Contact us today