Save now and complete our 30 second quote form
Sydney to Gold Coast Removalists
Sydney to Gold Coast Removalists
Optimove can empower you to move interstate and intrastate, an extensive variety of home and office furniture things. We guarantee capable, compelling, and perfect help of our clients anticipating Sydney to Gold Coast Removalists, helping them move Anytime, Anywhere!
Sydney and Gold Coast – these two urban groups sit miles isolated from each other, in this manner the action of moving from Sydney to Gold Coast isn't a straightforward one. The name that appears to be first in the once-over of trustworthy and direct interstate removalists is Optimove. Optimove is the most trusted interstate service in Sydney.
Please give us a call on 1300 400 874 and will quickly address any questions you may have.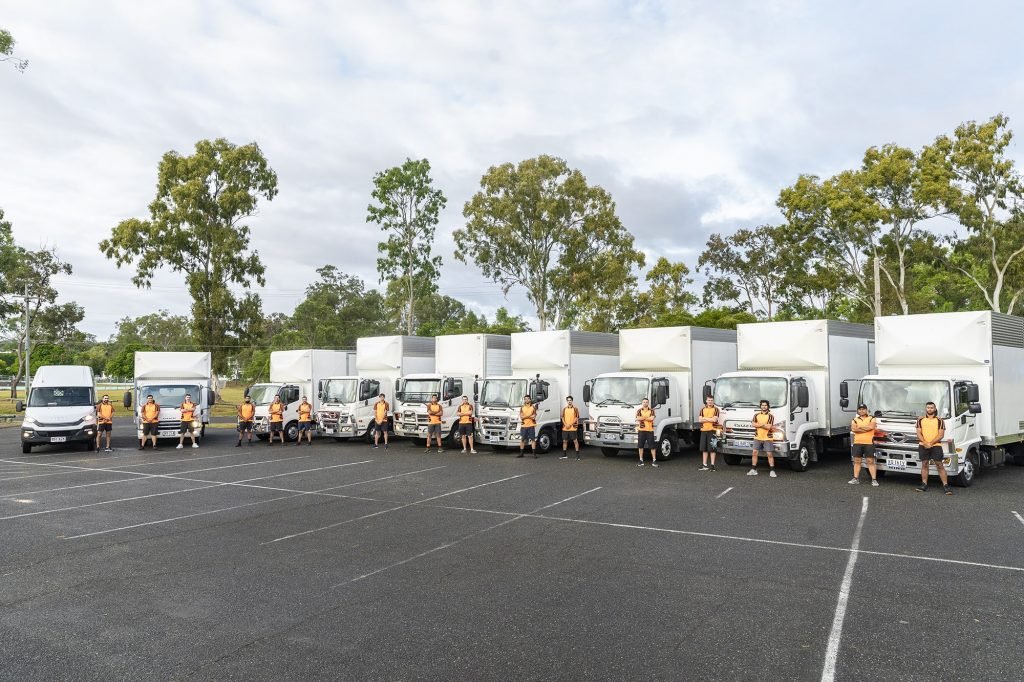 Work With The Best Team
At Optimove, our principles are highly ideal in all cases. From the best gear to the best removalists Sydney to Gold Coast service, and particularly the best individuals. We procure experienced movers who wind up master movers through Optimove's progressing training. You'll just have proficient furniture relocation pros dealing with your belonging. What's more, all our moving teams are coordinated by one of our marvellous group leaders. They each have no less than four years' experience and more than 600 moves that they have led, making them the most elite. Why settle for anything less for your precious belongings?
Minimal handling
We may be hands-on amid the move, yet once stuffed, we keep our hands off. Where different services utilise hazardous double-handling taking care of practices, our trucks drive specifically to your new area, ensuring your valuable belonging arrive represented and in one piece.
Short & Long Term Storage Solutions
We are a full-service moving company. We can help you to plan your move, safely pack all your belongings, disassemble your furniture, move your belongings into storage, and then move and reassemble your furniture into your new home.
We treat every item with the utmost care as if it were our own.
Whether you have renovations planned, have outgrown your home, or are downsizing, Optimove makes storage easy.
Packing & Unpacking Services
Every move is different – which is why we offer flexibility to work around your needs, and can tailor a package to suit you.
We can either help with packing and unpacking for the following:
Your entire home
A single room
A few big and bulky, fragile items
Packing only
Unpacking only
Our professional packing team carefully and securely pack all your belongings.
We only hire full-time, permanent staff members. Our team is reliable and trustworthy. You can relax while they are handling your expensive and valuable items.
We can also provide Premium boxes for your move if required.
Container Removals
Optimove provides an unmatched capacity to move containers between Wollongong & Sydney. Our container removal service is your best choice to make sure your move is organised in your own time and that the cost of it is kept to minimal. Professional interstate removalists at Optimove will ensure your container arrives safely on time. We will keep you posted during the whole relocation steps.
Contact us now for fair removalist fees
Wouldn't it be decent if you could acquire a quote and know it would not have been modified by included charges later down the track? All things considered, that is our standard arrangement at Optimove! We ascertain every one of our costs through an easy-to-understand system. We have no mystery charges or traps in the terms and conditions. You can observe our value show yourself or call us on 1300 400 874 for your commitment-free statement.
For the best Sydney to Gold Coast removalists, who will also make you smile, contact us via our online form or call 1300 400 874.
Need more information ?
Contact us today