Save now and complete our 30 second quote form
Removalists Brisbane – Professional Removals
Local Furniture Removalists in Brisbane
Brisbane and Surrounds
It's always tiring and hectic to plan your move. There are many things to wrap up and many other matters to look for, and meanwhile, you are entrusting your most valuable belongings to the people who are completely stranger to you. This is never an easy move to make. In fact, for many of us, this is nothing less than a mere nightmare. Just imagine your every stuff is to be picked, wrapped and then transferred to a new destination. How can this be something that somebody would ever like to do without the help of a professional Removalist Brisbane?. Well, Optimove is that professional Removalist Company that could be trusted and relied on all perspectives.
Please give us a call on 1300 400 874, and we will quickly address any questions you may have.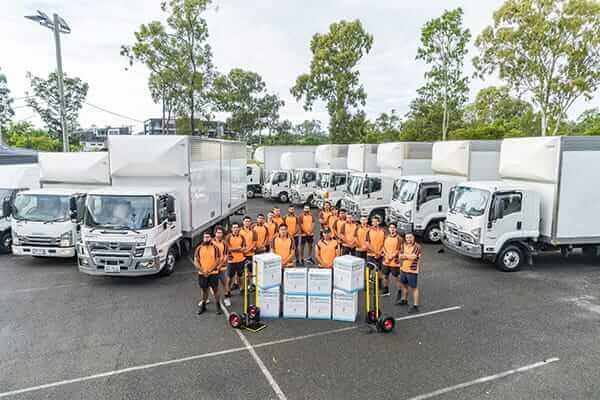 There are several Removalist Brisbane companies that pledge to be the best removalists. It is up to you whether you trust their claims blindly or you take some steps to inquire if they are a trustworthy company or not. Playing smart is always a wise choice to prevent you from many bad things happening while looking for Brisbane Removals services in your town or maybe around in other suburbs.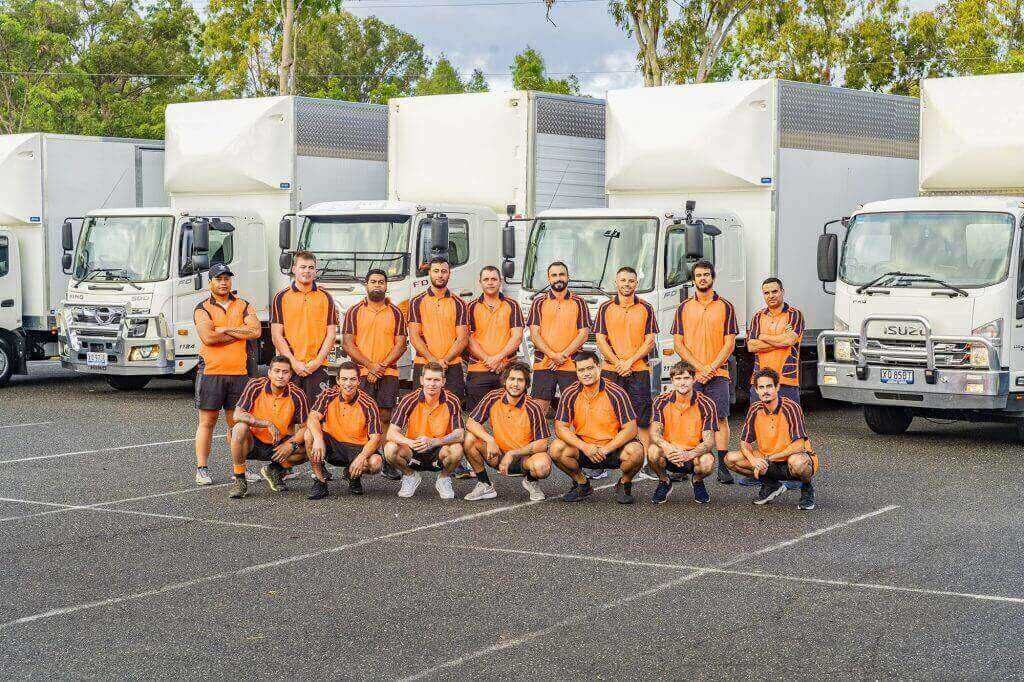 What's in Brisbane?
So you're thinking of moving to Brisbane from interstate? Do you live in Brisbane and looking to move to the outskirts of a suburb or closer to the heart of the city? There are many things to do in Brisbane, and choosing where to live in this vast city is no easy decision.
There are many art galleries and museums in Brisbane, so if you're a cultural buff, choosing your location could depend on the closest source to these buildings, rich in history and knowledge. If you like to explore nature, you'll be pleased by the Brisbane botanic gardens, waterfalls, or the beautiful beaches on offer in the Brisbane suburbs.
Brisbane is one of Australia's top cities, so there's public transport galore. You'll easily make it to your place of employment, your school, or even just to the shopping district without your license. Keep in mind that some suburbs are a bit more regional. The considerations you need to make when moving to Brisbane, QLD, are much like any other. The difference is that you benefit from living in the beautiful Sunshine state, so no decision seems too hard with this busy city lifestyle.
Why hire a removalist?
There are so many benefits associated with hiring a removalist for your house move, office move, or apartment move in Brisbane. If you want a stress free move to your new house, then why not get a team of professional and friendly house movers to do the hard work for you?
Life is too short to spend it packing, wrapping, driving, and lifting. Let our removal service do it for you. We even disassemble and assemble your large furniture so that you don't have to leave your tools out, or worse yet, go and purchase the correct ones. We have extensive experience with moving large furniture like pianos. We also deal with fragile items that need the utmost care. We do it well every time, which is why we're so highly recommended. Get A Removalist Quote Now.
Avoid the wear and tear on your car and body. Our men and our trucks have the right equipment to move your home, so you can sit back and relax. Deal with important things in life while your move is a stress-free background process.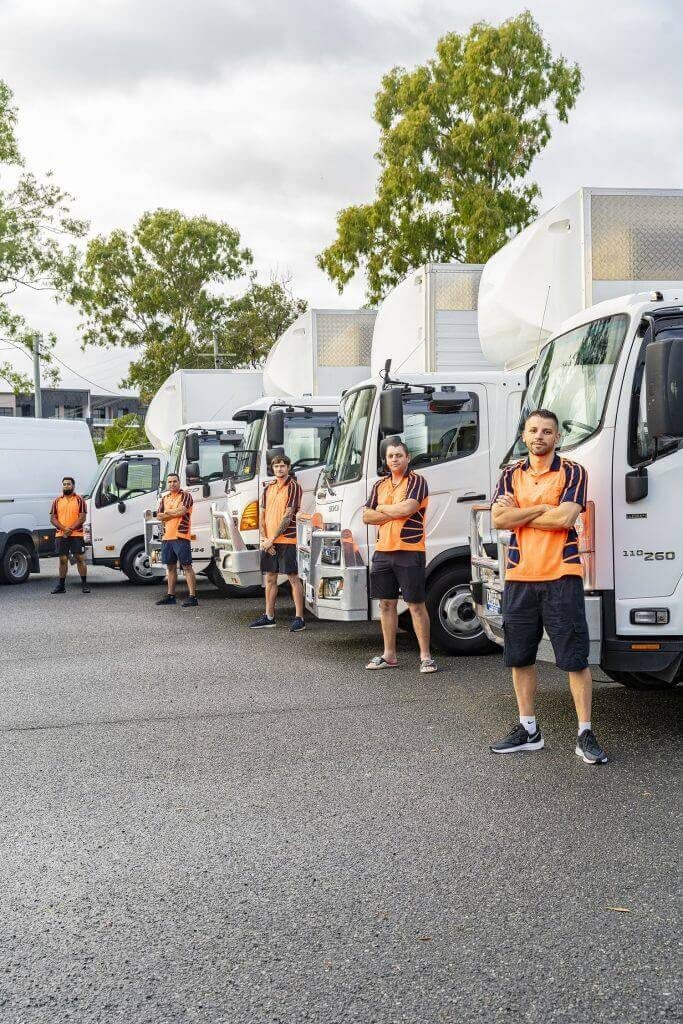 Things to look for while choosing a Brisbane Removals company
The businesses have grown so smart that they trap the customers with their publicity stunts and gimmicks. The only thing they are great in is their lip service and not the Removalists Brisbane service. You are to find out considering some of the factors which one is exactly the perfect one you will opt for. Get a Removalist Quote Now.
We offer stress-free furniture removalists in Brisbane Northside, South Brisbane, Gold Coast and Sunshine Coast. Our promise is a uniquely satisfying customer experience characterised by ultra-modern efficiency tempered by old-world service. Above all,—we care more. Optimove is your Brisbane removalists, whatever your needs are!
Removals Insurance
The first and foremost factor probably is insurance. Take quotes from the company that up to which amount of money your belongings are insured? If this covers your stuff's estimated face value, then definitely you are on the safer side. Get A Free Quote Now.
Service Provision Quality.
While gaining the Brisbane Removalists services, you have to consider the generic service quality. And this could be measured by consulting the company's old customers, or you can go straight to their website for reading the tutorials. Visiting the company office is also a great move to find out which kind of team and vehicles to transfer they possess.
Punctuality is another key to our success, and we have a 95 per cent on-time rate for our premium interstate removals. Besides being the best Brisbane moving company. Our family business provides affordable QLD country moving services.
The Best Removalists in Brisbane
If you're moving house in Brisbane or moving to Brisbane from another city or state, you're probably looking for removal and office relocation services. Optimove is an Australian owned and operated business offering furniture removal services. Our trusted removalist company got affordable removalist rates to match!
No move is too near or far when you move house with the top-rated Brisbane removalists in QLD. We offer a complete, start to finish removals process from packing to furniture assembly in your new house. Take the stress out of your next move by hiring one of the best removalists in Brisbane, Queensland. Get A Quote Now.
Do you need to get a quote for affordable furniture movers in Brisbane?
Have you been looking for a quote for a house move in Brisbane? Setting up a new business branch and need to relocate your office to Brisbane? There's no harm in shopping around to make sure you get the best deal for your removals needs on the Gold Coast. We offer a fast and transparent quote for a reliable removal service with no hidden fees or nasty surprises.
Get a quote online, or contact us via phone. We'll need a few minor details from you to provide you with a fast and easy quote. Use our home removals calculator for the easiest way to get a quick and simple quote from the team at Optimove.
Move With Optimove Brisbane Removalists
Optimove professional and qualified removalists company in Brisbane, QLD, will be stoked to help you with your move. We love our job, and no move is too big or too small for house moves, apartment moves, office moves, and even storage unit moves!
Unlike with other removal companies, your furniture is in safe hands with Optimove's start to finish house removal services in Brisbane. We're professional, insured, top-rated, and highly trained!  We ask you what you want before we begin moving your goods, so you control moving day.
Services offered by Optimove professional removalists Brisbane
If you think hiring a furniture removalist covers getting your items transported only, you'll be pleased and surprised to find out what our services include. Read on to learn more, or click the corresponding menu in the header to get detailed information about what each of our specific services has. Our advanced packing techniques, mature moving process and experienced removalists make us the go-to removalists in Brisbane. Call us now at 1300 400 874 to talk to one of our customer service representatives.
House Moves
Optimove offers standard house and apartment removal services. We say standard because they're the services you expect from a removalist company, but our quality and professionalism go far above and beyond the standard. Whether you're moving around Brisbane like a local or working on an interstate move to or from Brisbane, our entire offering is built around serving you.
Let our professional Brisbane removalists manage your move every step of the way. Our quality removals company can carefully handle all bulky furniture items like pool tables or pianos and fragile items. With no double handling, our team members offer one of the fastest interstate furniture removal services in the industry. We have a range of company-owned vehicles to suit every move; we have the best removalists in Brisbane! Get A Quote Now.
Our box shop
We have the best moving boxes in the market for the following reasons:
Extremely rigid and high-quality moving boxes
More durable and can hold more weight
Great protection for your belongings from breakages and damage while in transit
Cost-effective as they can be used over and over again!
Office Moves
Do you need office relocation services? We'll get your entire office moved in a flash. We're insured in the case of accidents. When you're dealing with expensive technology and equipment crucial to job completion, can you afford to lose time or money? We know that we couldn't. A professional office removalist is the best choice for your office opening or relocation. Our office removals teams have office relocations down to a fine art, and they are ready to move you on short notice.
Packing and Unpacking Services
Packing and wrapping can be strenuous tasks. That's why we take care of it for you! Furniture assembly and disassembly is also a part of this service. Our professional packers will carefully and securely pack all your belongings. Please find out more about our professional packing services.
Storage Solutions
Optimove moving services even offer removals storage solutions in Brisbane, QLD. We can help to facilitate an agreement with a storage company. We're the professional, highly recommended Brisbane movers, so we've got great industry connections across a range of house moving and storage related businesses.
Once you've decided how much furniture storage you will need and secure your storage services, we'll do the packing, wrapping, moving, and unloading for you to your storage unit or other storage facilities. Yes, that's right! We offer a start to finish service, including correctly packing and wrapping your fragile items and safely unloading them to their storage destination. Get A Quote Now.
Read more about our Brisbane storage services.
Interstate and Backloading
We offer one of the fastest daily country and interstate removalist services, and we service Cairns, Brisbane, Canberra, Sydney, Melbourne, and everywhere in between. With a range of company-owned trucks on our fleet that caters right up to 100 m3, our professional furniture removalists can handle the smallest to the most massive home and office interstate and country moves. Backloading is also available.
Free Moving Services
Our removalists company believes in providing as much quality to customers as possible, which is why we offer many free moving services to make your move easy. We are a professional movers company located in Brisbane. Our free services include:
Public liability insurance
Transit insurance
Packing services & packing materials
Disconnection and reconnection of utilities, and more
Free shrink wrapping
Optimove strives to be flexible to suit our client's busy schedules. We move on your terms, which is why we are available to move your home or offers you office removals 24/7 – every single day of the year. When choosing a removalist in Brisbane, you need to make sure they will protect your treasures on the move with plastic shrink wrapping. We pad and wrap your furniture in felt blankets. Bubble wrapping is also available for a fee. Get unlimited free shrink wrap now.
FAQ
How much do removalists cost?
The average removalists hourly rate for two men and a truck ranges from $120 to $200 per hour depending on the type of move and whether it's a local move or long distance.
Can I get a full-service moving, including disassemble and reassemble items for me?
Yes, you need to specify which items and our team of professionals will arrange assembling for you on the day of your move. We will include the full-service cost in the quote.
Will I receive moving boxes?
For local Brisbane QLD and Gold Coast moves, we provide Premium moving boxes.
What size are your trucks?
We have almost all truck sizes as well as moving vans. The sizes range from 20 cubic meters to 70 cubic meters.
Can I obtain a fixed quote for my Brisbane removalist job?
Definitely, with a fixed furniture removals cost quote. You can obtain this by calling us (1300 400 874) or by completing the Free Quote Form, and we will contact you very shortly.
Can the removalists handle bulky items?
Sure. Our furniture removalists company is capable and equipped with the necessary tools to handle bulky items removals. We have piano movers, pool table removalists, and Spa removals.
What is AFRA?
AFRA stands for the Australian Furniture Removers Association. It is an official body of removals experts in Australia that helps regulate the furniture moving industry. We are one of the AFRA accredited moving companies.
COVID Safe Removalists Company
The safety and wellbeing of both customers and our staff are our top priority. Please rest assured that we are monitoring the COVID-19 situation closely and abiding by all government regulations that are implemented. We are also receiving daily updates from the Australian Furniture Removals Association (AFRA) to ensure that information is current and we adhere to all our requirements. Get A Quote Now.
Why Choose Us
With so many removalist companies trying to undercut each other on price, the only way they can is by slashing services. Our Brisbane removalists are different. We provide competitive prices but refuse to compromise on our services, quality, and customer service.
Our boutique removalist team consists of professional and experienced planners, packers, movers, and drivers.
We provide open and direct communication with a dedicated relocation manager.
We offer a fast and reliable highly-customised packing & relocation service.
Australian registered business having transparent and affordable prices – with no hidden costs or charges.
End-to-end furniture removalist service – fast, and efficient saving you time
We are a local family business servicing Brisbane, gold coast, sunshine coast up to Hervey Bay.
Affordable and easy to understand pricing: You can see our easy-to-understand costs and prices for the local, country, and interstate removalist jobs
Get a quote from Brisbane removalists today!
Also, consider the type of services that the company is rendering to its customers. This would always be great if they offer customised and tailored services as you might need some unique services apart from the conventional ones.
A few factors must always be considered while looking for Brisbane Removalists or in the suburbs.
For the best Brisbane Removalists, who will also make you smile, contact us via our online form or call 1300 400 874.
Need more information ?
Contact us today