Save now and complete our 30 second quote form
Removalists Brisbane
Whenever you plan to move from one place to another along with all your stuff and belongings, this always happens to be pretty tiring, hectic and expensive. There are a lot of things to wrap up, a lot other matters to look for and meanwhile you are entrusting your most valuable belongings to the people who are completely stranger to you. This is never an easy move to make. In fact for many of us this is nothing less than a mere nightmare. Just imagine your each and every stuff is to be picked, wrapped and then transferred to a new destination. How can this be something that somebody would ever like to do without the help of professional Removalist Brisbane?. Well, Optimove is that professional Removalist Company that could be trusted and relied in all perspectives.
Please give us a call on 1300 400 874 and will quickly address any questions you may have.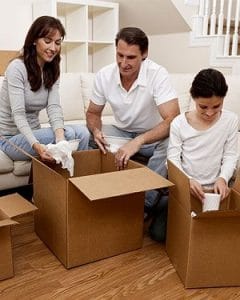 Although there are a number of Removalist Brisbane companies and around which pledge to be the best Removalists Brisbane, now this is up to you whether you trust their claims blindly like a naïve customer, or you play smart and take some steps to inquire if they are really trustworthy company or not? I guess playing smart is always a smart choice that would prevent you from many bad things to happen while looking for Brisbane Removals services in your own town or may be around in other suburbs.
Things to look for while choosing a Removals company.
The businesses have grown so smart over the years that they just trap the customers with their publicity stunts and gimmicks. The only thing they are great in is their lip service and not the Removalists Brisbane service. You are to find out considering some of the factors that which one is exactly the perfect one that you are going to opt for.
Insurance
The first and the foremost factor probably is the insurance. Take quotes from the company that up to which amount of money your belongings are insured? If this covers the estimated face value of your stuff then definitely you are on a safer side.
Service Provision Quality.
While gaining the Brisbane Removalists services you have to consider the generic service quality. And this could be measured by consulting the old customers of the company or you can go straight to their website for reading the tutorials. Visiting the company office is also a great move to find out by yourself that which kind of team and vehicles to transfer they possess.
Personalised Services
Also consider the type of services that company is rendering to its customers. This would always be great if they offer the customized and tailored services as you might be in need of some unique services apart from the conventional ones.
These are a few factors that must always be considered while looking for Brisbane Removalists or in suburbs.
For the best Brisbane Removalists, who will also make you smile, contact us via our online form or call 1300 400 874.
Need more information ?
Contact us today