Save now and complete our 30 second quote form
Removalists Sydney to Melbourne – Interstate Removals
Interstate Furniture Movers Sydney to Melbourne
Sydney to Melbourne
Interstate Removalists Sydney to Melbourne
The time has come and you're crossing the border from New South Wales to Victoria. Are you moving house from Sydney to Melbourne? Well, you're going to need a professional interstate removalist company to help you out! The team at Optimove offer a start to finish house moving solution. We offer interstate removals from any state to literally anywhere in Australia. If you've got a new home to get to, we've got the gear to get you there.
Why choose Optimove?
We've got years of experience behind us, and we pride ourselves on friendly, professional, and efficient customer service. In fact, we're one of the top-rated removalists in Sydney based on Google reviews! We've averaged a whopping five stars from over 1,300 reviews from real Australians. You can't argue with the people.
Optimove are committed to fair and affordable pricing for interstate furniture removal services. Why not grab a free quote online for your Sydney to Melbourne house move? We think you'll be pleasantly surprised. Our calculator is easy to use, or you can call us for a chat. There are no obligations to book when you get a quote from Optimove.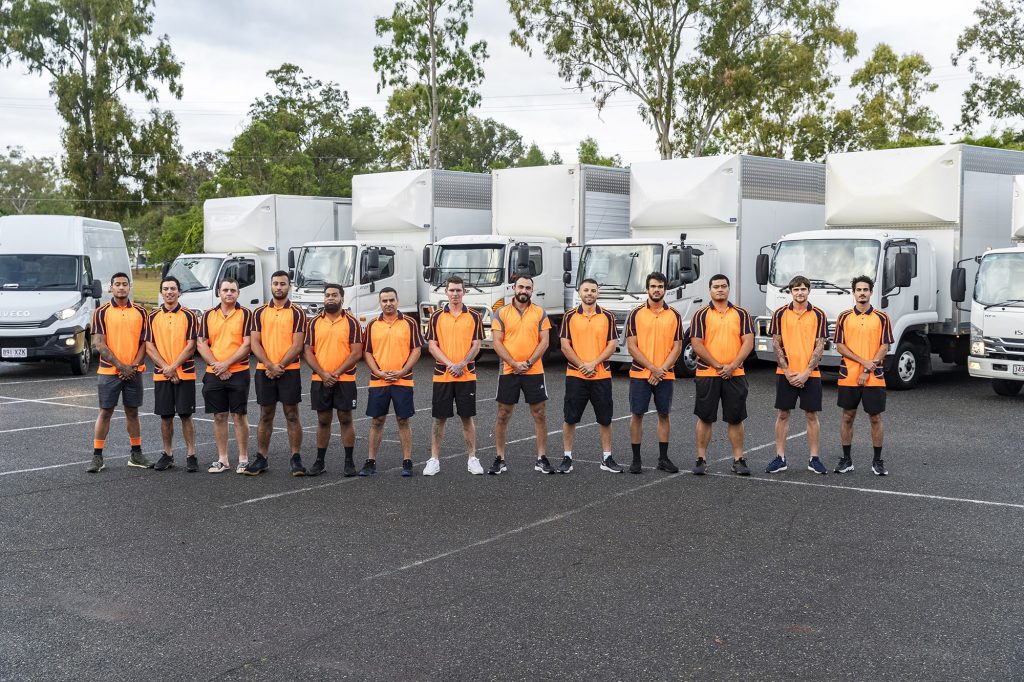 Living in Melbourne or Sydney, Australia
Melbourne and Sydney are hot names all around the world. These two cities are international tourist dreams, and ideal destinations for locals and visitors alike. When you're living in Australia, it's common for the biggest choice to be between Victoria and New South Wales. The Melbourne removals team here at Optimove know that a lot of people make interstate moves between Sydney and Melbourne, so we've worked hard to develop a service that makes that move worry free and seamless.
If you're deciding whether or not you want to live in Sydney or Melbourne, it's important that you know what you're getting from either city. Both of these places are well-developed with consistent new plans being made and released by their respective governing organisations. Sydney and Melbourne both have effective public transport systems, great schools, and a wealth of employment opportunities. Both cities also boast some of the most celebrated landmarks and tourist destinations in Australia, as well as a culture that's entirely their own.
What's the difference between Sydney and Melbourne?
Between Melbourne and Sydney, there are a lot of similarities. If you've been living in Sydney and wondering what all the hype is about when it comes to moving to Melbourne, then here are some differences between the two places that might help you make up your mind.
First of all, Sydney is in New South Wales while Melbourne is a city in the state of Victoria. New South Wales is much larger than Victoria, and bordering with Queensland, has some warmer temperatures on offer depending on where you settle. However, the cool escape of Melbourne is a welcomed change for many Australians.
Sydney is much larger than Melbourne, although population growth predictions sit them at a pretty even rate. Sydney offers a faster, more business-oriented lifestyle than that of Melbourne, but everyone knows that Melbourne is the cultural hub of Australia. You can spend hours exploring the Melbourne streets and finding hidden gems. You'll never get bored!
We're not here to tell you if Sydney is better than Melbourne or vice versa. We love both of these beautiful cities. Though if you're needing a helping hand when it comes to making the decision about where to settle down, you could always check out these real reviews of the two cities.
Five Reasons You Should Hire a Professional Removalist from Melbourne to Sydney
You might think that doing it yourself is the best option when it comes to moving house. Of course, if you're in the market for a short move with not many items in tow, you could be right. However, the Optimove team thinks having a furniture removalist for interstate moves is a great decision. Are you still not feeling convinced? Luckily, we've compiled a shortlist of our top reasons to hire a removalist for interstate Sydney to Melbourne moves!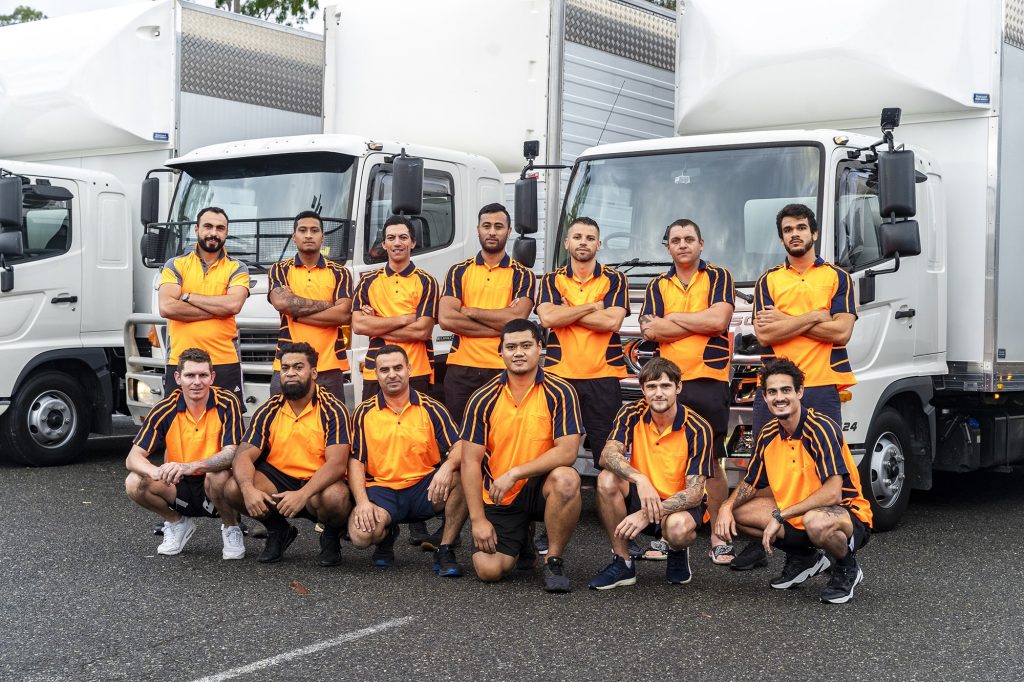 Save time
Do you hate packing? The team at Optimove have a bit of a passion for this tedious task, so you can hire us to do it for you. Actually, that's not the only boring task we'll take care of! If you've got large furniture that needs to be taken apart in order to move it, we'll take care of that, too. Then, we'll put it together in your new home, in the right location.
You can save a lot of time by organising important inspections, cleaners, bonds, and more, while we're busy unscrewing furniture and clicking bed slats into place. You're welcome.
Avoid the road rage
The team at Optimove are cool, calm and collected. Still, we can see how the busy streets of Melbourne and Sydney can make people want to hang up their car keys for good and stick to the tram system. You know what we're talking about, don't you? Now, imagine that busy trip with a trailer in tow, full of precious cargo (i.e., your life possessions). Save yourself the stress and let Optimove navigate the busy roads for you. We've been doing it for years, so your items are safe with us.
Insurance
The road brings us to our next point, insurance. If something happened to your items on the move, could you afford to replace them? Not only does having a professional greatly reduce this risk, it keeps you safe in the event of anything happening. We're insured, so anything that happens to your precious packages comes out of our pockets – not yours.
Expert Interstate Office Removalists
Optimove are your professional office removalists, local and interstate. Moving to a new office or business does not have to be difficult. Our removalist team is an expert at moving office furniture and equipment, and we take care of every detail. With our superior red carpet treatment and personalised service, you will be able to limit downtime (if any at all) and discard your worries and concerns.
Packing & Unpacking Services
Every move is different – which is why we offer flexibility to work around your needs, and can tailor a package to suit you.
We can either help with packing and unpacking for the following:
Your entire home
A single room
A few big and bulky, fragile items
Packing only
Unpacking only
Our professional packing team carefully and securely pack all your belongings.
We only hire full-time, permanent staff members. Our team is reliable and trustworthy. You can relax while they are handling your expensive and valuable items.
We can also provide Premium boxes for your move if required.
Short & Long Term Storage Solutions
We are a full-service moving company. We can help you to plan your move, safely pack all your belongings, disassemble your furniture, move your belongings into storage, and then move and reassemble your furniture into your new home.
We treat every item with the utmost care as if it were our own.
Whether you have renovations planned, have outgrown your home, or are downsizing, Optimove makes storage easy.
Hire us for your Sydney to Melbourne furniture removal needs today.
Thanks to our smart online calculator, you can now get a free quote for Sydney to Melbourne furniture removals, apartment moves, and office relocations using our handy online tool. Simply input all of the information and you'll have an obligation free interstate removalist quote in no time. Alternatively, call us at 1300400874.
Need more information ?
Contact us today