Save now and complete our 30 second quote form
Brisbane to Port Macquarie Removalists
Furniture removalist from Brisbane to Port Macquarie
An inclusive local community, abundant wildlife, and easy access up and down the coast make Port Macquarie a great destination for those looking to escape the bustle of Brisbane. If a permanent trip south is on the horizon, make sure your plans include a trustworthy removalist to ensure that your belongings receive the deluxe treatment during transit. Contact Optimove Removalists for outstanding service from our fast, personalised, premium furniture relocation specialists.
Still not sure we are the right choice for expert interstate Brisbane to Port Macquarie Removalists? Please give us a call on 1300 400 874 and we will quickly address any questions you may have.
Unbeatable Experience When Moving Your Home or Office
When you're making a relocation, it can be stressful to trust all your belongings to an outsider. At Optimove, we put your mind at ease by only hiring the most experienced furniture relocation specialists. Our professional furniture relocation teams are made up of courteous, organised, friendly professionals who are dedicated to making your moving day as simple and relaxing as possible. Our clients are always impressed by the efficiency and positive energy our teams bring to moving day!
Directing our teams are our wonderful team leaders. Optimove team leaders are truly the best of the best. Not only do they have at least four years' experience moving all kinds of homes and offices, but they must have conducted over 600 moves. This is the kind of proficiency you want leading your move, and they will be sure to reassure you that your move is in safe hands.
Make a Fast Move from Brisbane to Port Macquarie
Here at Optimove, we understand that you want your move to be completed as soon as possible. That is why we're available 24/7 and will gladly move overnight or on weekends if it suits you better. We're also one of the fastest furniture removalists in the industry, moving 900km in 24 hours and 1800km in 48-72 hours. You won't find much faster than that, and we'll do it with white-glove handling.
Make A Smart Move to Port Macquarie
With a relaxed beach charm, plenty of services, and gorgeous natural surrounds, Port Macquarie offers a great place to live. Whether your move is for business or pleasure, we'd love to see you enjoy a fast, hassle-free relocation so that you can jump in to the community as quickly as possible.
Don't risk moving troubles! Call Optimove furniture removalist on 1300 400 874 or contact us online to organise your ideal move from Brisbane to Port Macquarie today.
For the best Brisbane to Port Macquarie Removalists, who will also make you smile, contact us via our online form or call 1300 400 874.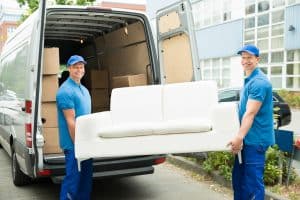 Need more information ?
Contact us today