Save now and complete our 30 second quote form
Removalists Townsville to Brisbane
Optimove, Your Best Choice for Removalists Townsville to Brisbane
Moving 1,400 kilometres from Townsville to Brisbane?  For a 15 hour journey along the Bruce Highway, your goods need the best protection against damage that they can get which means you need to choose the best removalists Townsville to Brisbane that you can find.
Still not sure we are the right choice for expert interstate Removalists Townsville to Brisbane? Please give Optimove Removalists a call on 1300 400 874, and we will quickly address any questions you may have.
Why Choose Optimove?
Below are some excellent reasons why you should choice Optimove as your Townsville to Brisbane removalists…
Optimove Furniture Removalists are expert professionals who deliver all that they promise.
Our removalists vehicles are company owned, regularly serviced and checked before every furniture removal job.
The dynamic staff at Optimove focus on making sure that your move is smooth, comfortable and highly efficient.
We offer a superior service to other Townsville to Brisbane removalists, yet our rates are very cost effective.
With our exceptional levels of service and fantastic rates, you can't afford to move without us!
Cost of Our Furniture Removal Services
As promised our removalists costs are extremely affordable.  You will also find that there are no hidden or unexpected additional costs when you move with Optimove.
We have an open price policy with our rates and charges provided on our website for all to see.
For a binding quote for your move from Townsville to Brisbane, you can contact us on 1300 400 874 or complete our inventory form – or email us at info@optimove.com.au.  There is also a short Contact Form on this page that you can fill in and we will call you back very shortly to discuss in-depth your removal services needs.
What to Expect with Optimove
Our best selling point is what our customers have to say about our services. Google Plus.  You will find repeated through these reviews comments like…
"quick, efficient and reliable and took great care of our belongings."
"arrived on time and were extremely friendly, a pleasure to deal with."
"everything wrapped and arrived undamaged."
"very courteous, professional with nothing being too much trouble."
What to Expect Living in Brisbane
Moving from Townsville to Brisbane means moving to a city with twelve times the number of people!  Be aware too that while on average the daily temperature is lower in Brisbane (about 4 degrees centigrade less), the humidity (being a sub-tropical climate) is higher…
Brisbane, the river city, does have plenty to offer.  In recent years there has been a rapid growth in cafes, restaurants and other dining opportunities.  The South Bank is a beautiful cultural precinct with museums and galleries.
As soon as you have settled in, we suggest you take a trip on the CityCat and explore your new home from the Brisbane river.  Or if you prefer you can take a lunchtime or dinner cruise on the Kookaburra Queen…
If you enjoy the theatre, there is usually something spectacular at the Queensland Performing Arts Centre.
Both the Gold Coast and the Sunshine Coast are well worth a visit for a day, a weekend or a week.  There is plenty of accommodation and entertainment at both.
Just remember, if you choose Optimove as removalists Townsville to Brisbane you will be settled in very quickly and have plenty of time to explore.
Contact Optimove Furniture Removalists
If you are seeking a furniture removal business who genuinely cares and keeps their promises, please call us on 1300 400 874 or use our form on our Contact Us Page.
For the best Removalists Townsville to Brisbane, who will also make you smile, contact us via our online form or call 1300 400 874.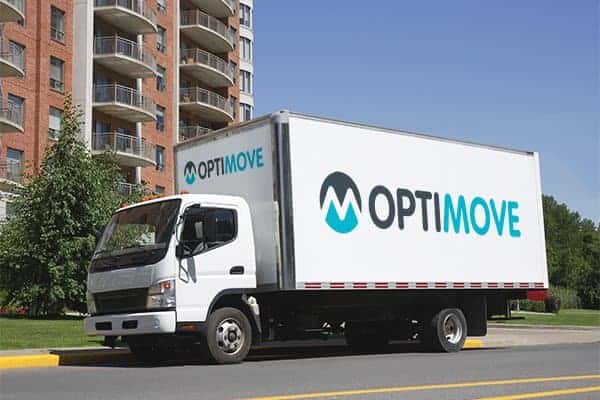 Need more information ?
Contact us today