Save now and complete our 30 second quote form
Furniture Removalists Port Macquarie to Brisbane
Seeking Professional Furniture Removalists from Port Macquarie to Brisbane?
The 550 kilometre move from Port Macquarie to Brisbane is a breeze with the professionally skilled and equipped team at Optimove Removals. We understand that the removal process can be a stressful time accompanied with a lot of nerves and upheaval, however at Optimove, our aim is that your experience will be the opposite! We will tailor a plan and timetable specifically for your needs and then our first-class staff will do what they do best – take meticulous care of your precious belongings and transport them to your new home.  We are simply the best furniture removalists Port Macquarie to Brisbane.
Still not sure we are the right choice for expert interstate furniture removalists from Port Macquarie to Brisbane? Please give us a call on 1300 400 874 and we will quickly address any questions you may have.
Don't Just Take Our Word For It
If you have done your homework you may have checked out our reviews on Google and Facebook. We take pride in our ability to not just meet our customer's expectations but to exceed them. Check out the comments from some of our happy clients…
"Perfect job… Friendly, fast, careful and easy going. They put my difficult bed together in no time."
"Fast and efficient… They definitely know what they are doing and got the job done with a minimum of fuss. When I had any queries they were happy to answer and I will definitely be using Optimove again in the future."
"Fast reliable and did not put a single scratch on my furniture or polished floors. I had some really difficult furniture which had to be moved into really tight spaces and they did a fantastic job… Thanks for taking the stress out of our move."
"Great service from start to finish."
White-Glove Service From Optimove Removalists
The Best Furniture Removalists Port Macquarie to Brisbane
If you are wondering what makes Optimove such a standout performer in the industry, let us explain how we link each component of our business to benefit our customers.
Starting with our excellent fleet of trucks and vans, each vehicle is owned by the company, regularly serviced and checked over before and after each activity. Secondly, our exceptional hand-picked staff are efficient, courteous and trustworthy. Guaranteeing the continued success of this fantastic team is a management group with a combined amount of experience spanning many decades.
Next, we will cater specifically to any need you might have in your move from Port Macquarie to Brisbane. To further guarantee a safer move why not allow our friendly team to do all the packing and unpacking for you. Utilising the latest techniques we will efficiently wrap your items with plastic and/or blankets, stow them and strap them in safely ensuring they arrive damage free.
Finally, you can't help but be impressed at the cost-effectiveness of all this quality service and experience. In fact, we believe you will not be able to find a better mix of superior service and affordable pricing from anyone in the industry. To obtain a fixed quote choose any one of the following options:
Call us on 1300 400 874 or email us info@optimove.com.au
Complete the Contact Form on our Contact Us Page
Collate your Inventory on our Home Removals Calculator and receive a fixed quote sent to you. 
Is Brisbane -The River City Calling You
If you decide to make the big move from Port Macquarie to Brisbane, you can rest assured that your lifestyle needs will certainly be met in all that Brisbane has to offer. From stunning beaches to both the North and South to picturesque locations everywhere in between, there is so much to see, do and explore in the Great South East of Queensland.
Why not relax and get set up for your new life as stress-free as possible with the first-class furniture removalists Port Macquarie to Brisbane, Optimove. They will take care of every detail in your move to Brisbane ensuring that your valuables arrive undamaged and on schedule. The team is waiting for your call now on 1300 400 874.
For the best Furniture Removalists Port Macquarie to Brisbane, who will also make you smile, contact us via our online form or call 1300 400 874.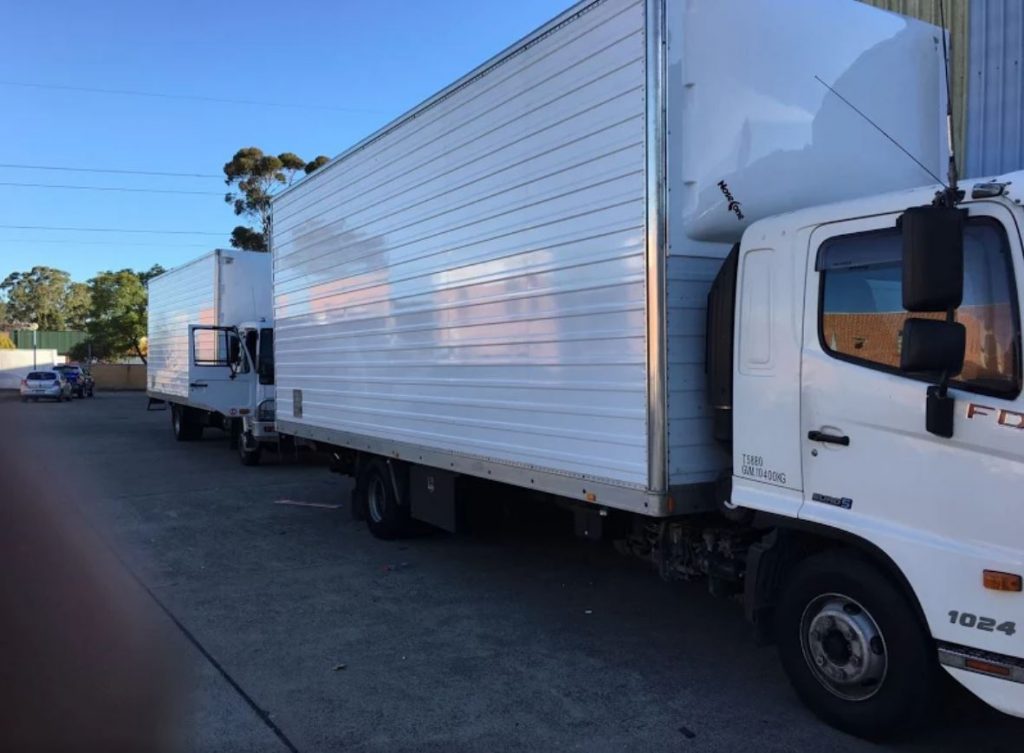 Need more information ?
Contact us today