Save now and complete our 30 second quote form
Sydney to Central Coast Removalists
Sydney to Central Coast Removalists
If a relocation from Sydney to Central Coast is underway, you'll require Sydney to Central Coast removalists who can deal with your belonging with exactness and efficiency. With delightful nearby conduits, the little and inviting community of Central Coast might be precisely what you're searching for. Regardless of whether you're moving for work or looking for a difference in pace, a tranquil relocation is extremely valuable. Pick Optimove to see you through your huge move with speed, professionalism, and an inspirational state of mind. You'll be subsiding into your new area in the blink of an eye.
Please give us a call on 1300 400 874 and will quickly address any questions you may have.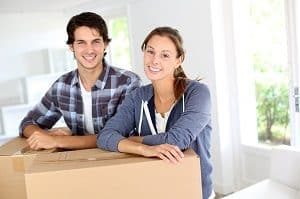 Best Team and Best Trucks
Entrusting every one of your assets to removalists is a major conviction-based action, so at Optimove, we strive to gain your trust and convey extraordinary service. Our furniture removal pros are chosen for their experience, notoriety, and commitment to conveying just predominant moves. Over that, our amazing Optimove group leaders are veterans in their field. They've each got more than 4 years' involvement and have completed more than 700 moves.
We supply our groups with the best hardware so your assets are loaded efficiently and remained careful amid transport. Our fleet of well-kept, company-owned vehicles come prepared with straps, ramps, and cushioning to keep your things secure. Besides, with sizes extending up to 100m3, we can move a portion of the biggest loads out and about. Once stacked, we drive directly to your new area to dodge twofold taking care of, ensuring everything arrives precisely as you left it. There's no circumstance our home and office teams can't deal with professionalism and confidence.
Fair Charges
Here at Optimove we need to ensure you have easy to understand packages with regards to costs. The greater part of our costs are figured in light of level hourly rates, with no hidden charges or traps in the fine print. We likewise offer felt padding and shrink wrapping as standard, and rebates and discounts on all returned moving boxes, guaranteeing your move is as simple for your wallet as it is for you. Visit our value rundown or get in touch with us for a quote that is custom fitted to your relocation.
For the best Sydney to Central Coast removalists, who will also make you smile, contact us via our online form or call 1300 400 874.
Need more information ?
Contact us today